ENGLISH SITE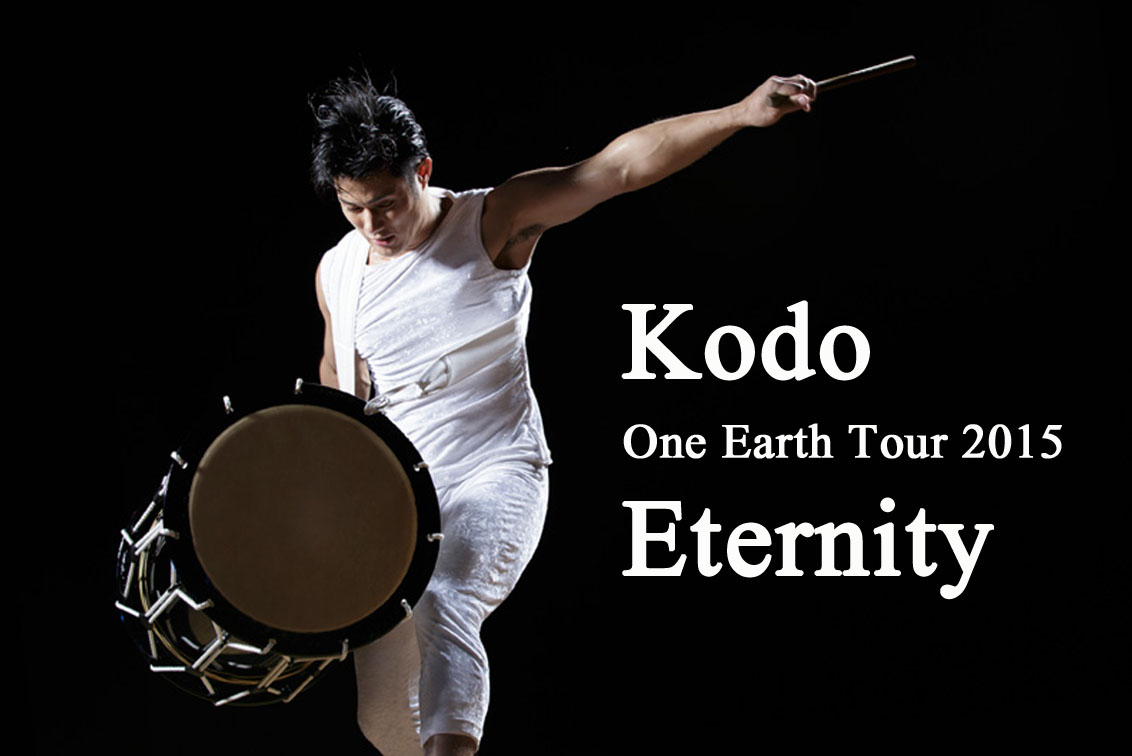 Photo: Takashi Okamoto
Jul. 11th (Sat) Start: 17:30 Jul. 12th (Sun) Start: 13:00 Venue: Kyoto Art Theater Shunjuza
Now on Sale
General 6,000 yen Seniors 5,500 yen Students & Youths 3,000 yen (200-seat limit)
*Youth tickets available for ages 25 years old and younger. *Students and youths require valid ID for purchase and entry. *Children under 3 years old will not be permitted. Box Office Tel: 075-791-8240 [ Mon - Fri / 10am - 5pm ]
About Kodo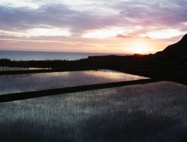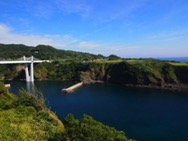 Exploring the limitless possibilities of the taiko, Kodo is forging new directions for a vibrant living art-form. Since the group's debut at the Berlin Festival in 1981, Kodo has given over 5500 performances on all five continents, spending about a third of the year overseas, a third touring in Japan and a third resting and preparing new material on Sado Island. In Japanese the word "Kodo" conveys two meanings: Firstly, "heartbeat" the primal source of all rhythm. The sound of the great taiko is said to resemble a mother's heartbeat as felt in the womb, and it is no myth that babies are often lulled asleep by its thunderous vibrations. Secondly, read in a different way, the word can mean "children of the drum," a reflection of Kodo's desire to play the drums simply, with the heart of a child.
About "Kodo One Earth Tour 2015: Eternity"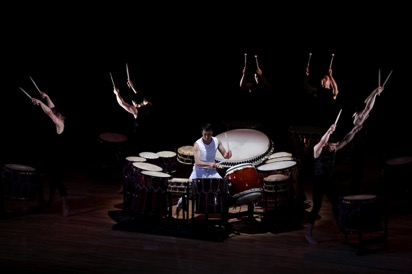 "Katarai" ( Photo: Takashi Okamoto)
"Eternity" depicts human endeavors among the workings of nature, expressing glimpses moments of eternity as they manifest themselves. The programme is comprised of all new compositions, incorporating dance and stage direction that challenge Kodo to reach truly profound levels of expression.
While all of the pieces featured in this programme are new, Kodo's powerful and steadfast taiko drumming remains at the heart of the performance. The climax will undoubtedly hit the audience like a surge of waves, shaking them to the core.
Don't miss your chance to experience our depiction of eternity first-hand at the theater.
About Kyoto Art Theater: Shunjuza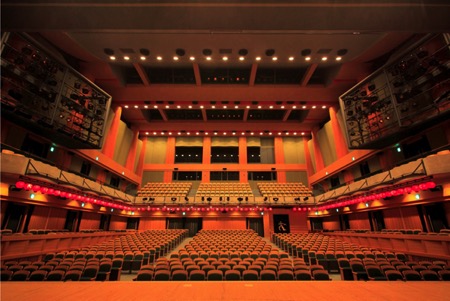 Established by Kyoto University of Arts and Design in 2001, Kyoto Art Theater is the first full-fledged university-run theater in Japan. The stage and seats were designed based on a Kabuki-theater which contains traditional functions such as Hanamichi (flower path), Mawari Butai (revolving stage) and Toya (awaiting room used by actors). Shunjuza also has an orchestra pit area and can present contemporary and western performing arts including opera.
Directions to Venue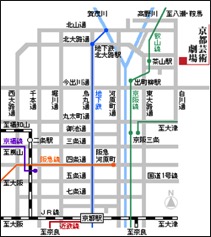 From JR Kyoto Station, Keihan Sanjo station, Hankyu Kawaramachi Station: -> Take bus #5 for Iwakura, get off at Kamihatecho Kyoto Zokei Geijyutsu Daigaku Mae (about 50 minutes from JR Kyoto Stn.) From subway Marutamachi or Kitaoji Station -> Take bus #204, get off at Kamihatecho Kyoto Zokei Geijyutsu Daigaku Mae (about 15 minutes from either station) From Keihan Demachi Yanagi Station -> Transfer to Eizan Densha line, get off at Chayama Station. About 15 minutes-walk to the theater -> It takes 10 minutes by taxi to the university.
Venue Address
Kyoto University of Arts and Design 2-116 Uryuyama, Kitashirakawa, Sakyo-ku, Kyoto 606-8271 Japan Artistic Director: Ennosuke Ichikawa IV (Since May 1, 2013)